Collection: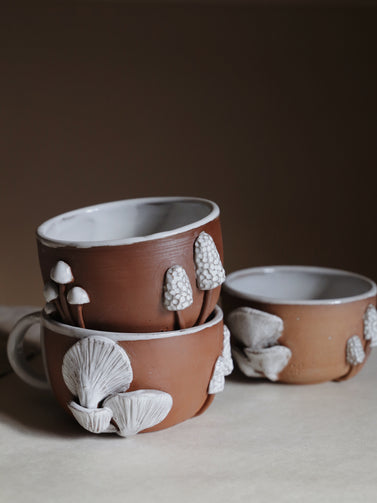 Collection:
Mushroom Mugs 🍄
Mushroom Mugs 🍄
Regular price

Sale price

$65.00
Each mushroom mug has one-of-a-kind sculpted elements: moss, rocks, and mushrooms grow up the sides of the mug. There's a delightful piece any way you turn the mug. They take forever to make, so that's why they are priced the way they are. ✌️ I only make these in very limited quantities. 
Clay body: Red Stoneware
Glaze: White
Note: every piece is handmade, which means there can be variations of size, color, and shape between pieces. I also create my pottery in sets, so if you want more than one of a certain piece, I recommend getting them at the same so they match as close as possible.