Collection: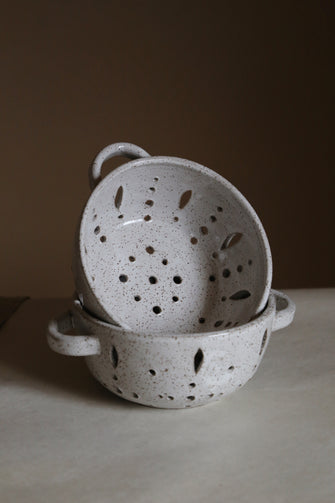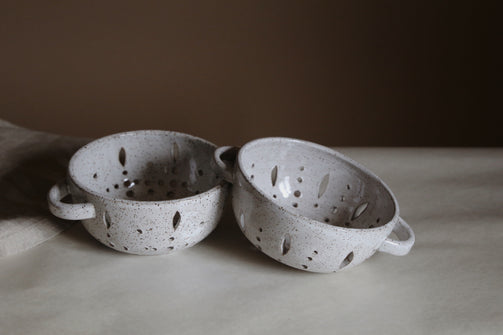 Collection:
Berry Bowl - White
Berry Bowl - White
Regular price

Sale price

$45.00
A colander-style bowl that can be filled with berries, fruit, veggies, whatever you need to wash, really. This one in a perfect companion to the garden for a quick harvest and rinse. 
---
Clay body: Speckled Sand
Glaze: White
Note: every piece is handmade, which means there can be variations of size, color, and shape between pieces. I also create my pottery in sets, so if you want more than one of a certain piece, I recommend getting them at the same so they match as close as possible.